Non Web Savvy Users
The following web sites have been created by our subscribers who only know how to use a browser and a digital camera. Visit the links below and explore their sites.
Websites of Artists
M. Tomchuk Fine Art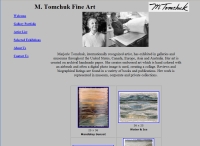 www.mtomchuk.com Marjorie, an international artist, creates embossed art on handmade archival paper. Her specialty is her art and she is not a web designer.
Gallery Guichard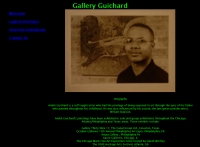 www.andreguichard.com André Guichard is a self-taught artist who had the privilege of being exposed to art through the eyes of his father who painted throughout his childhood. He was also influenced by his cousin, the late great outsider artist, William Dawson.
Gallery Web Sites
Gemstone Enterprises Gallery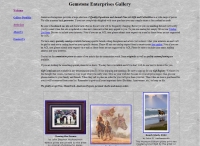 gemstoneenterprises.com Gemstone Enterprises provides a large selection of Quality Equestrian and Animal Fine Art Gifts and Collectibles with a wide range of prices. With over 39 artists this site is a good example of how simple it is to manage a large gallery of artists with no special web skills.
Web Savvy Users and Custom Sites
The following websites have been created by our subscribers who know a little more about how to create a web site or have asked us for custom modifications. Visit the links below and explore these sites.
Art Agent Web Sites